Download this episode (right click and save)

It's been a few weeks since I last posted, weeks I was away on vacation and at a big librarian convention, weeks which I've done some quilting, but not a lot. But the engines are revving, the needle is moving, and the Birds in the Air blocks are lining up on the wall.
We took our annual vacation on Ocracoke Island the week of the 12th.
This past weekend I went to Orlando for the ALA summer convention. Met some famous writers, had some lovely conversations. As always, the librarians were my favorites. They're so cool! (I'm second to last on the right):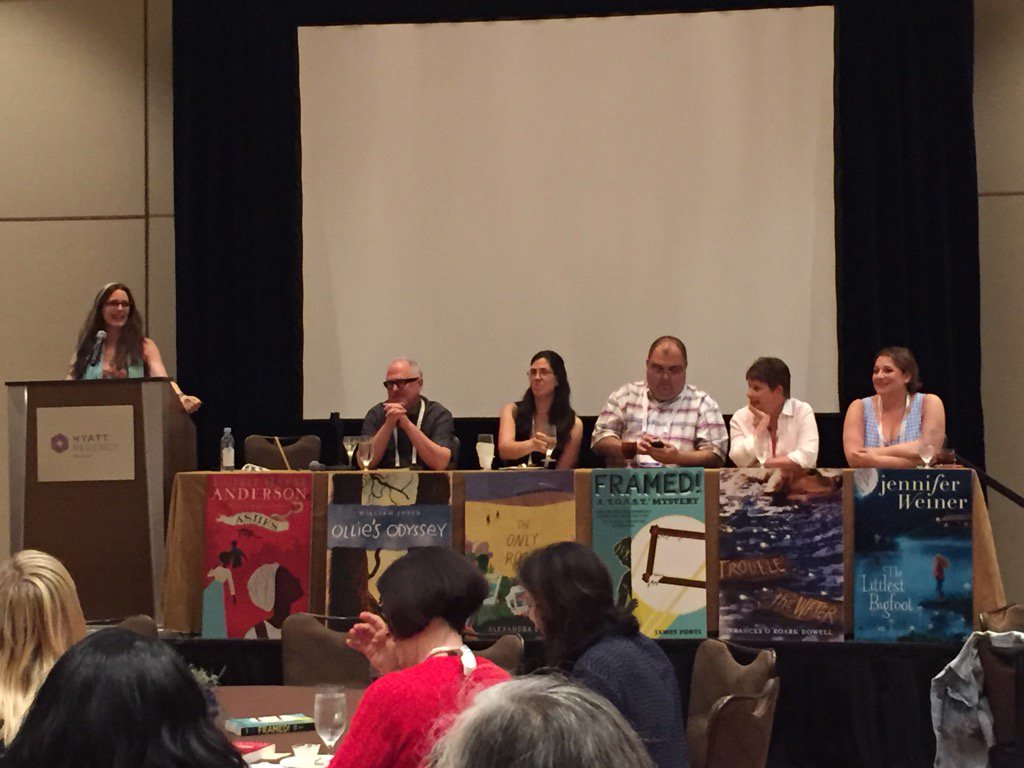 See you in ten days!